Our Federation sent Artem Vasenin (18 kyu) on EYGC 2007 held in Zandvoort (Holland). Our player took part in the tournament under 12 and won all games. It was his 1-st tournament.
We want to express our gratitude for organizers of EYGC 2007 especially for Dutch Go Association for perfect organization of European Youth Goe Championship 2007. It was really great!
And here are some photos from EYGC 2007 with small comments.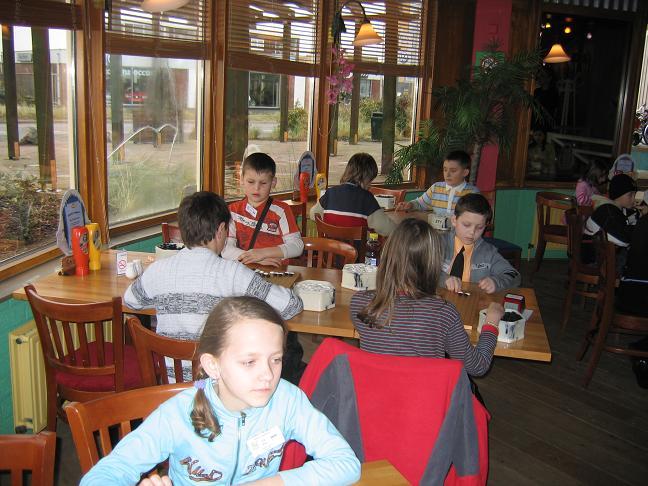 This is the hall for weakest players under 12. The 2-nd round.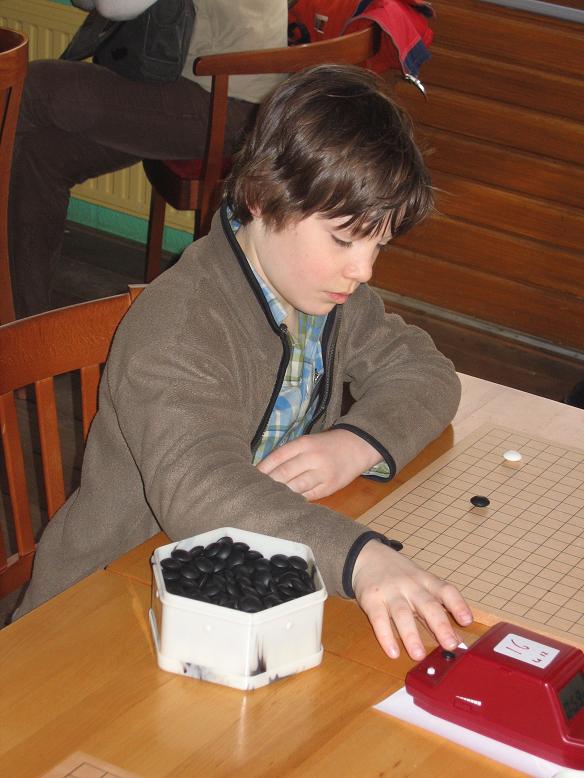 The boy from Holland – Titus van der Valk, 20 kyu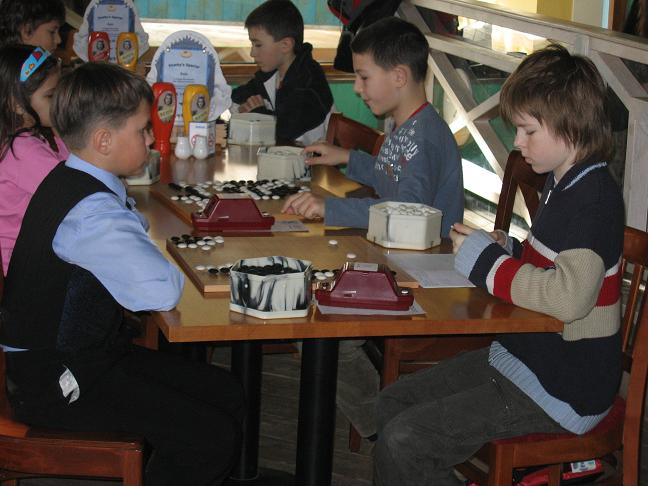 To right 1-st Artem Vasenin (Russia), 18 kyu, next Dmitro Nevirkovets (Ukraine), 16 kyu, next Darius Condrea (Romania), 15 kyu. Artem won the games against Dmitro and Darius. Now he plays with Dmitro Chernyak (Ukraine), 16 kyu.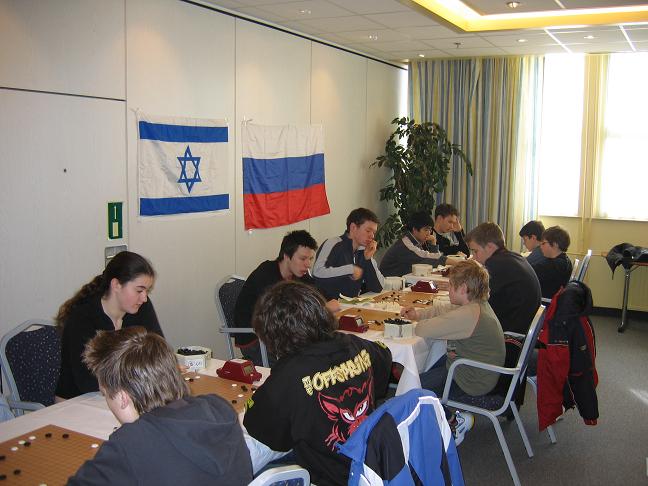 The main tournament, the strongest players under Russian and Israel flags.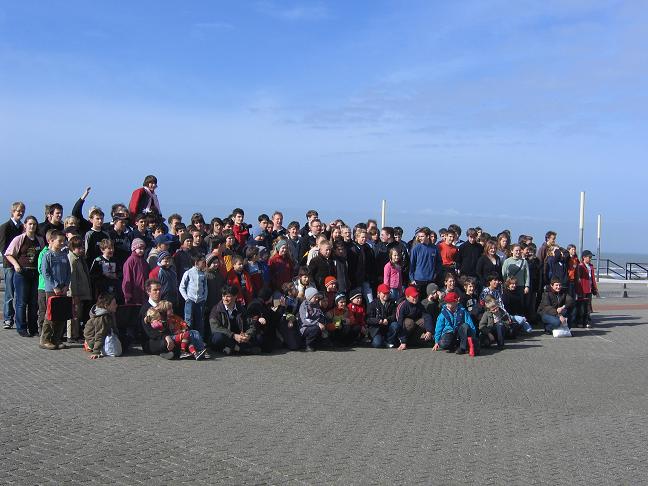 Photos of participants. This year there were 150 children, not as many as before…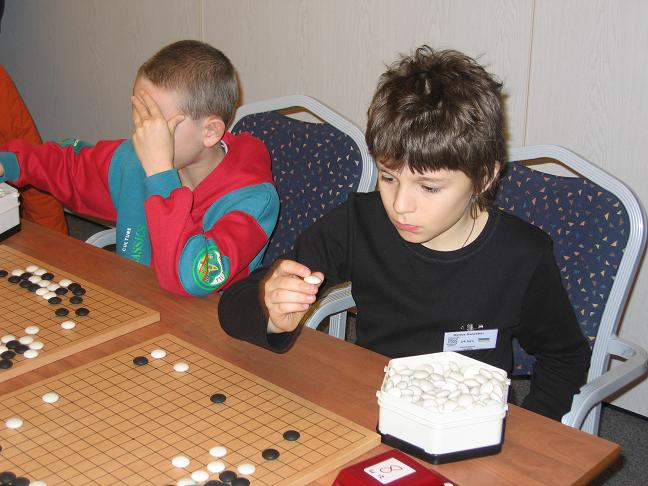 A lot of players came from Ukraine (about 20 persons). On the photo – Denis Haljabar, 14 kyu. He played the last game against Artem Vasenin.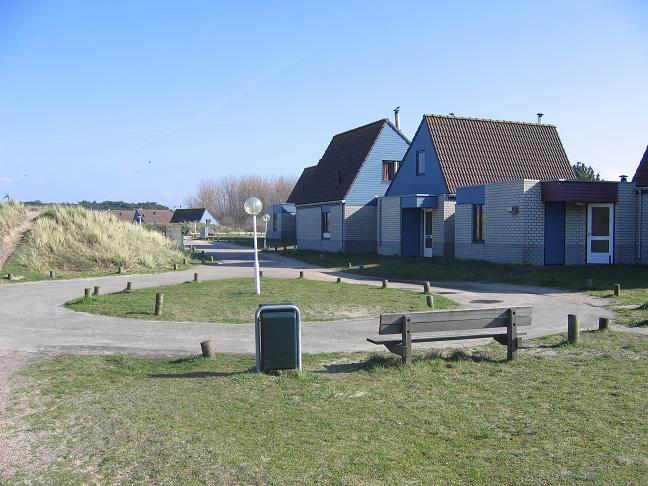 The houses where all participants lived. They were really nice.
More photos are in the Go Game Gallery